Stiletto has a number of different types of skin markers, rather you use a single cleaning technique or a double cleaning technique. Our normal skin marker is used for the clean-mark-pierce technique. Where our premium skin marker is used for the clean-mark-clean-remark technique. The premium has a little more dye in the marker allowing the "dot" to stay on the skin more after the second cleaning.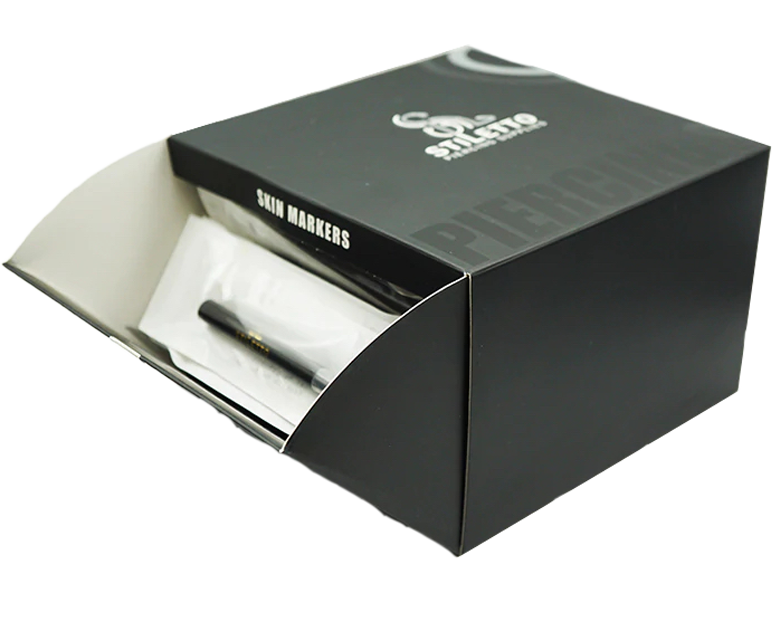 We have just added a white skin marker, perfect for people of color and darker skin tones.  The white skin markers use a diluted tattoo ink to mark the skin and stay well on the skin for ether skin prep your studio prefers.
Ready to buy? Find your

distributor

now!
Sign Up for Updates and Exclusive Savings Offers