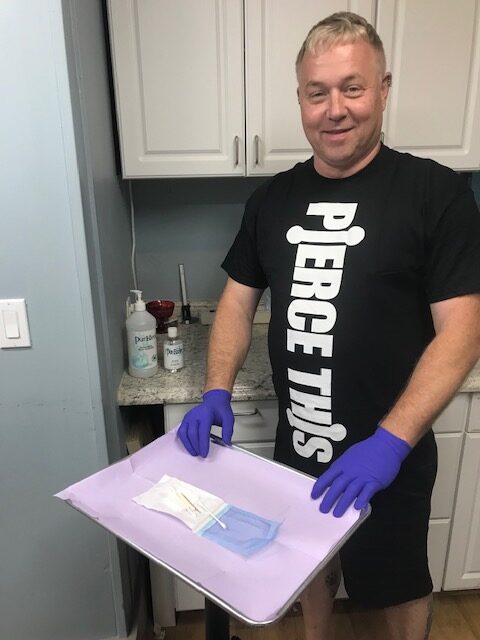 Stiletto Piercing Supply is the brainchild of Patrick McCarthy. Patrick has been involved in the piercing industry for over 31 years. He was the first elected President of the Association of Professional Piercers. The board he was President of got the Association of Professional Piercers off the ground and running. The Association now has many offshoots in countries all over the world and now drives the entire piercing industry. All of the products that Stiletto Piercing Supply carries will meet or exceed the standards set by the APP.
Patrick has also owned one of the oldest and busiest studios in the USA called Piercology. Piercology opened in 1994 and is still piercing clients in Columbus, Ohio today. Patrick is very involved in the writing of the laws and the rules and regulations in the State of Ohio. He has had a hand in writing every legislation Ohio has ever put forward for the body modification industry. In addition to this, he has and continues to teach seminars to piercers and Health Inspectors in many states to help protect the public and move the industry to become more professional.
The products that Stiletto sells have either been designed by or modified by Patrick to help you become a better piercer and give your clients a great piercing experience.
easy to use – let us show you how
Learn More About Our Products
Sign Up for Updates and Exclusive Savings Offers